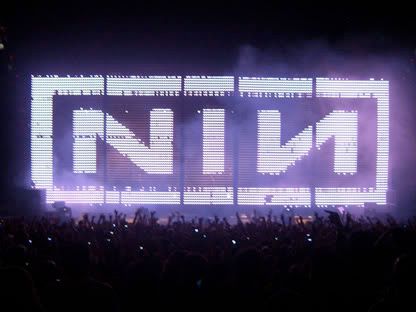 NIN

dejo documentada la gira

"Lights in the sky"

en un DVD grabado en alta definición de los conciertos en Sacramento, Portland, y Victoria, el cual fue editado y producido por sus fans y se puede descargar en diferentes formatos de manera gratuita en la pagina This One Is On Us.
Con esa gira visitaron la Ciudad de México para ofrecer un gran concierto no solo musicalmente hablando, si no visualmente fue una espectáculo increible y me atrevería a decir que quizá en el aspecto visual ah sido en el mejor que eh estado, ese día traía un viaje... lo cual ayudo a que mi percepción visual se multiplicara por 10, aun así me parece que fue una combinación perfecta auditiva-visual a la cual no estamos acostumbrados a ver en un concierto, se agradece que las bandas traigan todo su show completo, se agradece que las bandas aun toquen rock, se agradece que lo hagan con una gran calidad y se agradece que visiten la Ciudad grandes bandas como lo es

Nine Inch Nails.
Les dejo 2 vídeos, el 1ero muestra esa parte visual de la que hablo (aunque solo es una pequeña muestra de lo que fue) y el 2do la euforia de la gente! enjoy it!
I'm becoming less defined, as days go by Fading away, well you might say I'm losing focus, Kind of drifting into the abstract in terms of how I see myself, Sometimes, I think I can see right through myself Yeah, and I just made you up to hurt myself And it worked Yes it did! There is no you, there is only me, There is no fucking you! there is only me! only, only, Only...
You're keeping in step in the line Got your chin held high and you feel just fine 'Cause you do what you're told But inside your heart it is black and it's hollow and it's cold
.
Will you bite the hand that feeds you? Will you stay down on your knees?