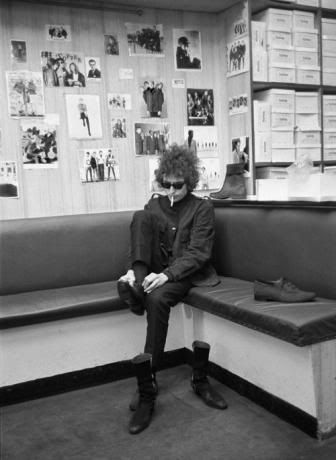 S

pike que haces? publicando un post que escribí hace unos 8 meses, mmm por que tardaste tanto en ponerlo? sentí que aún no era el momento de hacerlo, que en realidad era algo que no creía, pero ahora lo creo y ya es tiempo de...

Domingo en la tarde-noche, como pude dormir tanto? me siento un poco mal, sin duda síntomas provocados por el exceso de whisky, me venció y caí dormido, se que está mal tomar de esa manera, de hecho lo evito, pero algo sucedió ayer...
Domingo en la tarde-noche, Como pudo pasar tan rápido el tiempo, a medio día del viernes pensaba que tanto podría hacer, llevo solo todo el fin de semana, no hay un solo ruido, en la calle el viento sopla con mucha intensidad y el cielo está totalmente gris, eso es bueno me encanta este clima, me dan ganas de fumar pero no puedo, seguro mi cuerpo lo rechazara.
Domingo en la tarde-noche, está lloviendo, hace un poco de frió, estoy crudo, melancólico, acostado en mi cama, viendo el techo, pensando en 20 mil cosas y escuchando a

Dylan

, quizá sea porque acabo de ver una vez mas I'm not there, buena película, me dejo atrapado en una canción que se repite, se repite, se repite, se repite una y otra vez, quizá esperando a que la escuche, como si fueran las ultimas palabras para alguien, no se... podría ser...

I can't understand She let go of my hand An' left me here facing the wall I'd sure like to know Why she did go But I can't get close to her at all Though we kissed through the wild blazing nighttime She said she would never forget But now mornin's clear It's like ain't here She acts like we never have met.
If I didn't have to guess I'd gladly confess To anything I might've tried If I was with her too long

Or have done something wrong I wish she'd tell me what it is, I'll run and hide Though the night ran swirling and whirling I remember her whispering yet But evidently she don't And evidently she won't She did act like we never have met.





I'll leavin' today I'll be on my way Of this I can't say very much But if you want me to I can be just like you And pretend that we never have touched And if anybody asks me, "Is it easy to forget ?" I'll say, "It's easily done You just pick anyone And pretend that you never have met".





L

ink para descargar